Sports Injury Chiropractic
You injure your shoulder at baseball practice or land on your ankle wrong while dancing. Unfortunately, sprains, strains, and injuries are common for athletes of all kinds. That's why about 90% of all world-class athletes see a chiropractor to help treat and prevent sports injury. If you're an athlete in Greenbelt, MD or the surrounding areas, visit Greenbelt Wellness and Physical Therapy for an examination today. We'll do a full evaluation and create a course of treatment catered to your specific needs.
One common sports injury is whiplash. Whiplash can make your neck sore, tender, stiff and hard to move. It can also cause headaches, dizziness and radiating pain throughout your arms, back and shoulders. Luckily, chiropractic care can treat all of these symptoms and shorten your recovery time.
Aside from the neck, it's also common for athletes to injure their knees, hamstrings, ankles, shoulders, back, hips, elbows and more. If this sounds like you, visit a chiropractor as soon as you can. When it comes to sports injuries, it's critical to get treatment so that you can get back to doing what you love.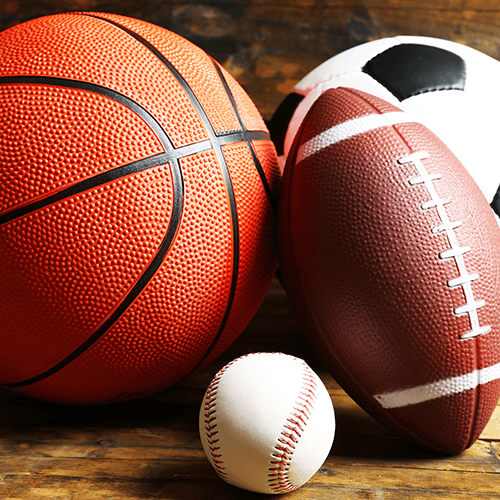 Top 4 Reasons Athletes Get Sports Injuries
Overtraining
Not warming up
Repetitive movements
Impact
Depending on the part of the body that was injured, you may experience:

Swelling
Inflammation
Pain
Muscle spasms
Misalignment
Decreased range of motion
Pinched nerves
Sports Injury Prevention
Worried about getting injured again and risking your performance? See a chiropractor on a regular basis to get preventative treatments. Through exercises, therapies, and adjustments, you can help strengthen your body. Adjustments alone have the power to improve blood circulation, increase flexibility and take some of the stress off of your joints.
Whether you have a minor sports injury or something more debilitating, it can worsen over time if it's not properly cared for. Get in touch with Greenbelt Wellness and Physical Therapy to schedule an appointment. We often have same-day availability. No commitment necessary. Request an appointment online or call 301-982-4550 to get the high-quality care you deserve for your sports injury.