Personal Injury Chiropractic
Chiropractors treat 33% of all accident victims, including those resulting from workplace incidents, car accidents, and slip and fall accidents. After sustaining a personal injury, chiropractic can improve joint mobility and decrease the risk of developing long-term tissue damage. The most common injuries are of the neck and spine, and chiropractic treatment can help restore mobility, strengthen and stabilize the muscles, and reduce pain.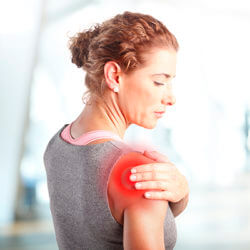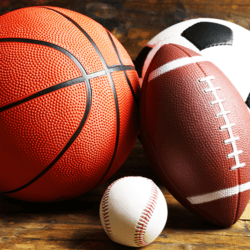 Sports Injury Chiropractic
Many athletes have taken notice of the benefits of chiropractic medicine. Athletes are especially susceptible to spine misalignments and imperfections that can hinder their performance and mobility. Therefore, routine adjustments not only help when treating sports injuries, but can increase flexibility, range of motion, and blood flow to reduce pain and injuries. Chiropractic can help cut healing time for minor injuries and improve overall peak performance for those who exercise at a high intensity.
Headache and Migraine Chiropractic
90% of Americans suffer from headaches and/or chronic migraines. Chiropractic medicine serves as a natural preventive treatment for headaches that originate in the neck. Did you know that the majority of headaches occur as a result of muscle tension in the neck? Routine chiropractic adjustments can improve spinal function and alleviate continual strain on the body.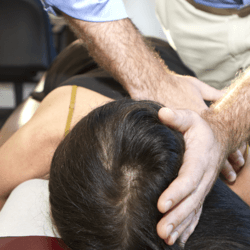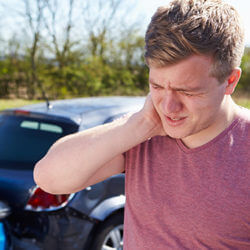 Neck Pain and Whiplash Chiropractic
The neck is a powerful anatomy that contains seven vertebrae that fully support the full weight of the head. However, the neck is susceptible to injury and pain through repetitive movement, accidents, osteoarthritis, aging, and other unavoidable factors. Chiropractic neck adjustments may be utilized to improve the mobility of the spine, reduce pain and stiffness in the neck, and restore range of motion.
General Chiropractic
Chiropractic is a safe, non-invasive treatment for numerous ailments. Using natural methods, general chiropractic centers on treating the cause of physical pain. Chiropractic works to improve the root of your pain by targeting the musculoskeletal and nervous system. It can improve movement in the upper and lower extremities, such as the neck, back, arm, and leg joints. As well as improve your posture and provide relief from migraines and headaches.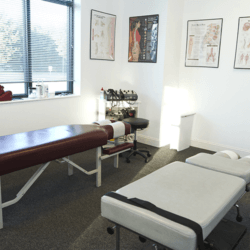 Chiropractic and Physical Therapy
Chiropractic and physical therapy are similar, as both forms of therapy target an individual's specific needs through comprehensive care and holistic approaches. Physical therapy, however, may be a more common solution for pain relief after a serious injury or an accident. Physical therapy can aid in improving flexibility, movement, activity, and functioning. Therapists often design a customized program for patients that combines exercise and manual therapies.
Back Pain Chiropractic
Chiropractic is one of the safest and most effective courses of treatment for lower back pain. Back pain is a common affliction that can result from sitting for long periods, lifting or pulling heavy objects, muscle strains or tears, and degenerative disc diseases like osteoporosis. The misalignment of the spine can cause pain, difficulty moving, and impaired nerve function. Overall, chiropractic adjustments can ease discomfort and restore function and flexibility, so you can get back to a pain-free lifestyle.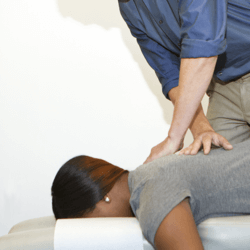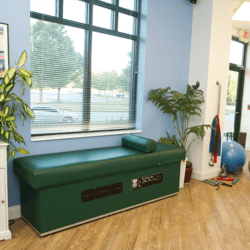 Arthritis Chiropractic
Chiropractic medicine may be your solution to painful joints and arthritis. Treatments can include gently manipulating the soft tissue to stop muscle spasms and relieve tenderness. The chiropractor may also implement active exercises or traction to increase your range of motion, ease pain, and reduce inflammation. If you are interested in avoiding invasive surgery or medication to treat arthritis, chiropractic may aid in maximizing the function of the joints and prevent further deterioration.
Same Day Appointments
We accept most major insurance companies. If you don't have insurance, don't worry. We work will all our patients to find a treatment and payment plans that work for them.
Services
October 26, 2017