Headache and Migraine Chiropractic
Chiropractic care is a safe, natural way to treat and prevent headache and migraine pain. That's because the majority of headaches are actually caused by tension in the neck muscles. By alleviating that tension through spinal adjustments and exercises, a chiropractor can help reduce both the intensity and the frequency of headaches.
While some headaches are simply a nuisance, others can be extremely painful and debilitating.
Migraines, for example, can cause any of the following symptoms:
Severe throbbing or pulsing pain
Light sensitivity
Nausea and vomiting
Blurred vision
Lightheadedness
Sensitivity to sounds, smells and touch
And more…
Most people who deal with chronic headaches simply tough it out of use pain medication. But, pain pills only mask the pain. They're not correcting the underlying issue. With chiropractic care, you can get to the root of your headaches and prevent them from happening in the future.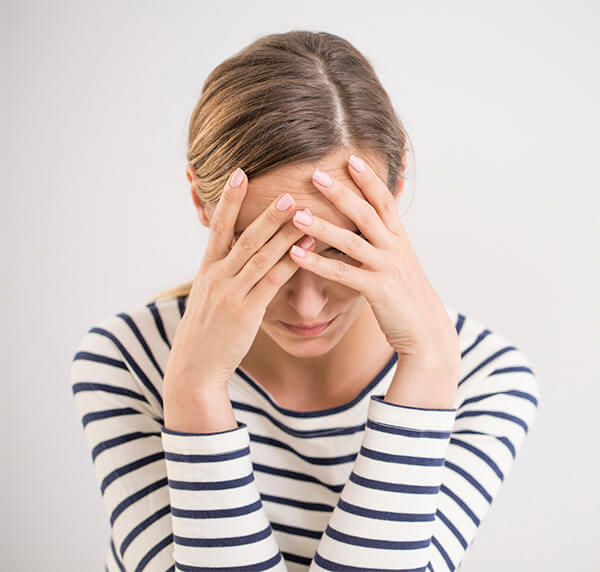 Headache and Migraine Treatment
It's estimated that 90% of Americans suffer from headaches and/or chronic migraines. They can be caused by a variety of different triggers, such as poor posture, stress, smells, weather, and lights. However, most of them do originate in the neck. Why? Well, the neck is made up of suboccipital muscles. These muscles control movements between the skull and the spine. If the neck or spine gets injured, misaligned or stressed, headaches can occur. Fortunately, chiropractors can make adjustments to prevent continual strain and improve overall spinal function. Chiropractic treatments, including adjustments, manipulations, and exercises, are designed to:
Help relax the muscles
Increase blood flow
Correct alignment issues
Promote better movement
Improve posture
And more…
If you're someone who experiences headache and migraine pain more often than you'd like to, come to Greenbelt Wellness and Physical Therapy for regular adjustments. Our chiropractic team uses modern technology and treatment methods to help you find relief. Contact us today and take advantage of our board-certified chiropractors. We have flexible hours and same-day appointments.