Personal Injury Chiropractic
If you were recently injured, a chiropractor can help reduce your pain and get you on the road to a quicker recovery. Greenbelt Wellness and Physical Therapy specializes in treating neck pain, back pain, joint pain, headaches and other symptoms associated with personal injuries. Personal injury includes anything from car and truck accidents and workplace accidents and falls.
Neck sprains are the most commonly reported injury in car accidents according to the Insurance Institute of Highway Safety.
The most affected areas of the body due to personal injury are the neck and spine. Those are two areas that are crucial to mobility, stability, and overall well being. Injuries, if not treated can lead to longterm chronic pain. Some of the most common conditions caused by personal injury are whiplash, lower back pain, and sciatica pain. Below are some of the symptoms you may experience with each condition.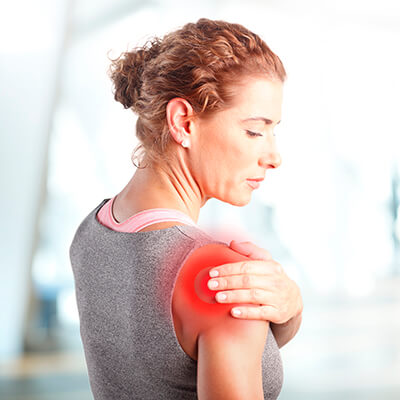 Whiplash
Dizziness or vertigo
Stiffness
Tenderness
Pain in the neck, arms, back or shoulders
Trouble focusing
Difficulty sleeping
Lower Back Pain
Pain in the lower back and muscles
Pain and numbness in the leg(s)
Muscle spasms
Dull Ache
Painful stabbing sensation
Trouble walking
Sciatica Pain
Back, buttocks or hip pain
Difficult or painful to walk and/or sit
Muscle weakness
Foot numbness
Burning sensation
Pins and needles pain
Sometimes symptoms won't appear until a few days after an accident. But don't wait. Seeking medical treatment is one of the most important steps you can take after a serious injury. If the damage isn't treated now, it could worsen over time. Luckily, a chiropractor can help get to the root of your pain. Through a personalized treatment plan, you can leave the office experiencing:
Pain relief
Improved posture
Better sleep quality
Improved mood
Greater mobility and flexibility
Stronger immune system
Get Your Body Back
No matter what type of personal injury you sustained or what symptoms you're having, come into Greenbelt Wellness and Physical Therapy. During your appointment, the chiropractor will do a thorough exam and recommend a course of treatment. It may involve adjustments, massage, rehabilitation exercises and other noninvasive techniques.
Can't wait? We offer same-day appointments. There is no commitment necessary. Contact us today at 301-982-4550 to start feeling like yourself again.
We Work with Insurance Companies
Need to file an insurance claim after your personal injury? It's important to choose a medical practice that can help you get the compensation you deserve. Greenbelt Wellness and Physical Therapy is happy to work with your insurance company. We make the process as smooth and seamless as possible for you so that you can focus on recovering. Just make sure that you report the accident and have a claim number ready when you come in.